While the internet was still finding it hard to digest the introduction of the paid API implementation by Twitter after it was acquired by Elon Musk, now Reddit has also recently made a similar decision – informing its new API cost for developers. To protest against this, the iPhone sub-Reddit or the AppleSub-Reddit, one of the most famous apple grated community on the internet, will go dark in definitely. This will mean that the sub-Reddit will be closed to new posts and comments.
Apple SubReddits have gone dark to express protest against credit's forthcoming API pricing amendments that are likely to affect Reddit's third-party apps. Now private – the sub-Reddit – means that users no longer allowed to see or submit posts, and the moderators behind the  community told that it will remain that way for the next two days, or likely longer if required. The iPhone sub-Reddit announced its decision to go dark in a post on sub-Reddit, where it explains its concern that the new API costs were "unreasonable" and they can't continue operating the sub-Reddit under the new regulations. It also mentioned that it wasn't an easy decision to make, given a number of reasons.
One of the many sub-Reddits, Apple will also go of dark for the next few days along with videos, gaming, sports, and others. The planned protest comes soon after the announcement made by Reddit for its expensive API pricing charges that are likely to push other third-party Reddit applications out of business. Developer of popular Reddit app Apollo – Christian Selig, told last month that he would owe Reddit approximately $20 million per year under the company's new regulations. This would mean that selling would be required to pay $1.7 million per month to keep its app running.
Currently, an average Apollo user uses 344 request each day, these would be priced at $2.50 per month which is, twice the current subscription cost- something that the developer won't be able to afford. Other than that, Apollo Pro is a one-time $4.99 subscription that allows the user to access additional features where as Apollo ultra is another premium another premium level, priced at $12.99 per year. Selig Says that he is "deeply disappointed" In Reddit's planned pricing. According to him, he pays $166 per month for 50 million API calls. He says, "Reddit has been communicative and civil over half a dozen phone calls, the pricing is not anything based in reality or remotely reasonable."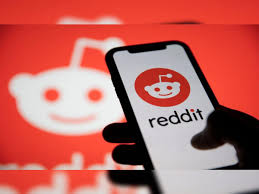 It must be noted that Apollo is the most popular third-party Reddit app, mainly due to the work that its developer has put into it. Moreover, he keeps on adding new features and updates as well as interfaces with his users to get their constructive feedback.
In April Reddit CEO Steve Huffman told The New York Times, " It's a good time for us to tighten things up", adding that he felt it was "fair".
Reddit API offers apps like Apollo with reddit data like posts and comments, and until now all of it was free to use. According to app developers, it is reasonable for credit to begin charging for access to the API, although the pricing is quite hefty. The app developers also complained that Reddit gave them minimal time to prepare for the new amendments.
in a Reddit post last week, CEO Steve Hoffman, discussed the topic but his remarks were heavily criticised and received numerous downloads from people using Reddit. In spite of the severe backlash faced from the community, the companyHas no plans so far to reverse its decision, and the API pricing changes will go into effect on July 1, if upheld.
It will be interesting to know how red it will response to the protests. So far, the company has not responded on the issue.
Comments
comments

#Apple #subReddits #dark #protest #Reddits #API