For the past few months, James Gunn has been on a feverish, widespread search for someone to take over the iconic lead roles in his new DC movie, 'Superman: Legacy'.
The DC Studios boss, who remains committed to making movies of his own while crafting the studio's overall strategy, has been writing the script for a new Superman movie for a while now.
And in looking for the cast –– the sort of roles that can change or define careers –– he's been particularly careful.
Finally, it appears he's cut down the list to the final choices, as actors David Corenswet and Rachel Brosnahan have been cast as Superman –– and his alter ego/disguise, Clark Kent –– and Lois Lane, the fellow reporter at the Daily Planet newspaper who will become the love of his life.
Gunn and his producing partner (and DC Studios co-CEO) Peter Safran have been conducting screen tests for the final few actors in full costume and makeup, with "test deals" in place (so they get paid for showing up).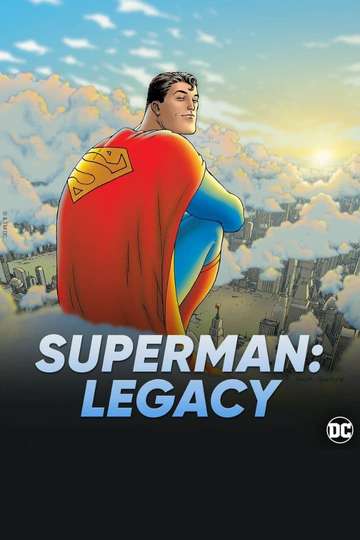 Superman learns to balance his Kryptonian heritage with his human upbringing. Read the Plot
What's the story of 'Superman: Legacy'?
Little is truly known about the plotline at this point, but Gunn has been clear that he's eschewing the usual exploding home planet Krypton/arrival in Smallville origin story (though those will likely be referenced) in favor of more of a workplace film with Clark showing up to work at the Planet, where Lois will already be an established reporting star.
Safran said this about the new movie during the duo's big announcement about DC films and series going forward:
"It focuses on Superman balancing his Kryptonian heritage with his human upbringing. He is the embodiment of truth, justice and the American way. He is kindness in a world that thinks of kindness as old-fashioned."
Who is David Corenswet?
Corenswet is a rising star at this point, but he does have some projects in his resume, including 'Pearl' and 'Affairs of State' in theaters and 'We Own This City', 'Hollywood' and 'The Politician' on TV screens.
He's the sort of new face that directors love to cast as Supes, since he's bringing less baggage with him to the role (if you'll recall, Henry Cavill had the likes of 'The Tudors' in his background but hadn't really broken through before 'Man of Steel'.
Who is Rachel Brosnahan?
Related Article: Nicholas Hoult, Rachel Brosnahan and More in Consideration for 'Superman: Legacy' Leads
Brosnahan, of course, is a different consideration. She's well established, at least for TV viewers, since she's played the title role in 'The Marvelous Mrs. Maisel' for a few years now. She's also had some film roles, but while she's higher profile than Corenswet, she's not on, say the Angelina Jolie level.
Who else might end up in the movie?
We're still waiting to hear who might end up in the other roles for the movie, though Nicholas Hoult was among those testing for Clark Kent, but who had also been considered as big villain Lex Luthor. There have also been rumblings of Bill Skarsgård as Lex.
And while Emma Mackey was at one point considered a front-runner for Lois alongside Brosnahan, she may end up with another role in this or some other DC Studios release.
'Superman: Legacy' is scheduled to hit theaters on July 11th, 2025.
Other Movies Similar to 'Superman: Legacy:'
#David #Corenswet #Rachel #Brosnahan #cast #Superman #Legacy