Preview:
Universal is looking to revisit Jason Bourne.
'All Quiet on the Western Front' director Edward Berger is in negotiations to develop the new movie.
Though Matt Damon played the character in the past, there is no casting information yet.
If you had told us that 'All Quiet on the Western Front' director Edward Berger would follow his Oscar-winning war movie with a new iteration of the Jason Bourne film franchise, we're not sure we would have believed you. Technically, he isn't –– more on that below.
But according to Deadlinehe is also looking into the idea of joining a franchise, as he's in negotiations to develop a new Jason Bourne movie for Universal.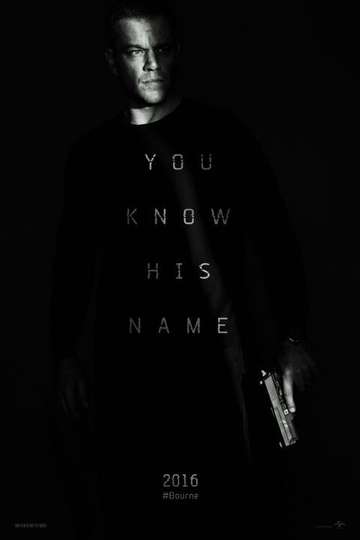 "You know his name"
63
PG-132 hr 3 minJul 29th, 2016
What's the story of the Bourne franchise so far?
Adapted from the novels originated by Robert Ludlum in 1980 with 'The Bourne Identity' and continued by authors including Eric Van Lustbader and Brian Freeman, the 'Bourne' movie franchise kicked off in 2002 with the eponymous original film starring Matt Damon and directed by Doug Liman.
Damon plays the title character, a man who is pulled from the Mediterranean sea with no memory of who he is, but a particular set of skills with which he can protect himself.
As it turns out, he's a special agent trained by a CIA black ops outfit codenamed Treadstone and must figure out the rest of his background while other Treadstone trainees and agents track him down.
The character returned, still played by Damon in two sequels –– 2004's 'The Bourne Supremacy' and 2007's 'The Bourne Ultimatum', both directed by Paul Greengrass.
Following those, the franchise took a left turn into spin-off territory, as Jeremy Renner starred as a different character (albeit with a similar background) for director Tony Gilroy in 2012's 'The Bourne Legacy.'
Greengrass and Damon reunited to make 2016's 'Jason Bourne', though that didn't get quite the same rapturous reception as their previous collaborations.
Related Article: 10 Things We Learned at the 'Air' Press Conference with Cast and Crew
What's the next step?
How the movie shakes out will depend on certain factors –– what Universal intends for the story to reboot the character for a new take, or whether they can entice Damon back.
If he is considered, he'll likely wait for the script (no writer is attached) to be written before he commits at all.
As for Berger, he's also developing a spy series for Netflix based on Christopher Reich's Simon Riske book series, which have been compared to both Bourne and the James Bond series.
Plus, he's already in post-production on a film for Universal's Focus Features arm –– religious thriller 'Conclave', about the group of Catholic Cardinals responsible for selecting a new Church leader while one of their number is trying to uncover a secret from the late Pontiff.
Stanley Tucci, Ralph Fiennes and Isabella Rossellini are in the cast for that movie, which has yet to lock down a release date.
Other Movies in 'The Bourne Identity' Franchise:
#Jason #Bourne #Movie #Development