Already doing huge business before it has even opened, the Taylor Swift Eras Tour concert film is looking to conquer the wider world.
And in a surprise move, the movie, which will give cinema audiences the experience of being at one of her tour shows, is now going to be released globally day and date.
'Taylor Swift: The Eras Tour'–– which was filmed over three days of concerts in Los Angeles this summer — will play at every Odeon Cinemas location throughout Europe. Additionally, AMC and its sub-distribution partners are busy making agreements with additional cinema operators throughout the world.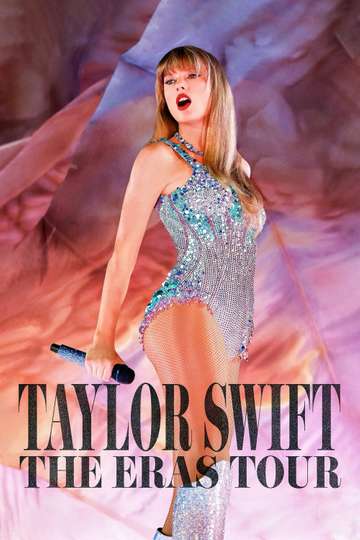 2 hr 40 min
Oct 13th, 2023
Showtimes & Tickets
The cultural phenomenon continues on the big screen! Immerse yourself in this once-in-a-lifetime concert film experience with a breathtaking, cinematic view of the… Read the Plot
Tickets for international locations outside North America will go on sale for most participating locations beginning today. Odeon reported this morning that moviegoers can buy tickets at its locations in the UK, Ireland, Sweden, Finland, Norway, Spain, Italy, Germany and Portugal. In a nod to Taylor Swift's 1989 album and her favorite number, 13, tickets in the UK and Ireland will be priced at £19.89/€19.89 for adults and £13.13/€13.13 for children.
We say it's a surprise move because Swift has yet to take the tour around the world. But while there could be concerns about cannibalizing ticket sales for it, that's not a problem for Swift, who has already sold-out venues across Europe, with anticipation at a fever pitch.
What is the Eras Tour?
The tour, which as the title suggests sees the singer/songwriter performing music from her various career "eras", has been a massive triumph. The concert was attended by more than three million "Swifties" during the first leg of its U.S. run.
Not only did it shatter all concert sales records, but it also left tens of millions of fans wanting more, either because they attended the concert and wanted to see it again, or after being unable to obtain tickets for sold out performance after sold out performance.
While the first leg concluded last month, Swift has further dates planned for the tour, with the aim to head internationally next year.
Here's what Swift herself had to say about the new concert film:
"The Eras Tour has been the most meaningful, electric experience of my life so far. I'm overjoyed to tell you that it'll be coming to the big screen soon. Eras attire, friendship bracelets, singing and dancing encouraged."
Related Article: 'Taylor Swift: The Eras Tour' Shattered Presale Records for Distributor AMC Theaters
Gold Rush
The tour film has already been a smash success, generating more than $65 million in presales, which is good news for both Swift and AMC, which made a deal to skip studios entirely and look set to cash in.
Plus, the most recent opening weekend prediction had the tour film making between $100 million -$125 million, though that comes from industry prognosticators and not AMC itself. Even if it makes around $85 million, it will still rank as the biggest opening for a concert movie.
Ready for it?
'Taylor Swift: The Eras Tour' will launch in U.S. theaters on Friday, October 13th. It'll have a unique release plan, playing at least four showtimes per day on Thursdays, Fridays, Saturdays, and Sundays in every U.S. AMC Theatre location (it'll also play in Mexico and Canada and now, far beyond that).
Other Movies Similar to 'Taylor Swift: The Eras Tour Movie:'
#Taylor #Swift #Eras #Tour #Sets #Global #Release