Editor's Note: This story is part of a series profiling American youth killed this year by guns, a leading cause of death of children in the US. Read more about the project here.


CNN
—

It's been almost nine months since Brexi Torres-Ortiz and her mom sang together – hitting every note, feeling every emotion with every word of a gospel tune that happened to be the 11-year-old's favorite song.
Take me to the King. I don't have much to bring.
My heart is torn in pieces; it's my offering.
Take me to the King.
"You will cry just listening to her sing it," said Brexi's mom, Brenlee "Bre" Ortiz. "It's like, she was so young, how did she know what this song was saying?"
Back then, even Ortiz didn't realize the depth of those lyrics, she said.
Sometimes she wishes she still didn't.
The hymn's power, though, has become clear, Ortiz said, since Brexi – short for Brexialee – was fatally shot while grabbing a gallon of milk from a corner store in Syracuse, New York – one of more than 1,300 youth killed by a gun this year in the US, according to the Gun Violence Archiveas firearms surpassed motor vehicles in 2020 as the nation's No. 1 killer of children and teens.
January 16 was supposed to have been a cozy night at home for Brexi, with a movie on the projector and blankets covering the floor after her favorite dinner of macaroni and cheese made from scratch by her grandmother. Brexi's two sisters and their mom, after she got home from work, would have been with them.
Instead, Brexi spent her last hours in a hospital bed on life support while Ortiz tried to make sense of how her middle daughter – while she was out to buy milk for the meal – got caught in what police described as a storm of bullets no more than 40 feet from her home.
Three suspects – then ages 16, 18 and 20 – were arrested within 10 days of the shooting, an Onondaga County senior assistant district attorney told CNN, and indicted by a grand jury on second-degree murder and other charges, a court record shows. Two have pleaded guilty to second-degree murder and the third is due to go to trial early next year, according to prosecutor Anthony Mangovski and court filings.
4 things you can do today about the US gun violence epidemic
As the justice system's response to Brexi's killing unfolds, Ortiz attends every hearing.
But still, she struggles.
Every day.
And every hopeless night.
"As soon as I open my eyes, it's her on my mind," Ortiz said. "And as soon as I'm finally able to close my eyes, I don't fall asleep but my body turns off and she's in my mind and I can see her in my dreams.
"But they're not dreams; they're nightmares."
She was everybody's 'best friend'

The warmth of her smile, the way she made you feel after a hug and her ability to empathize with both her peers and adults are on the never-ending list of what made Brexi special, Ortiz said.
"You never get to know a person, even if it's your own kid, until stuff like this happens," she said. "I didn't want to find out like this."
At Brexi's funeral, Ortiz received condolences from so many children, she said. "She was my best friend," her mom heard more times than she could count.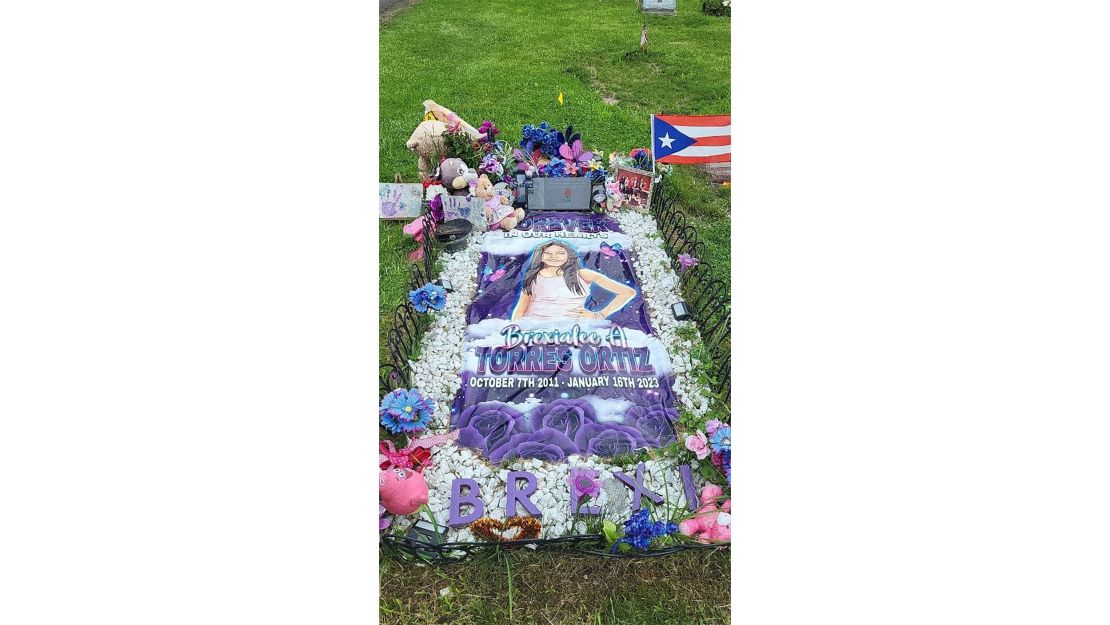 Brexi "knew how to be a best friend to everybody and give each one of them what they needed," Ortiz said. "She will be a way with you that she wouldn't be with me because we don't have the same needs."
The middle schooler also was student council president of her sixth-grade class, a "shining star" on the after-school dance team and "always encouraged others to make the right choice," educators from her school said.
Brexi's death stole all that – while it also drove home her generation's gun-violence reality, said her school's psychologist, who discovered a broader horror as she went classroom-to-classroom to help the kids confront the killing.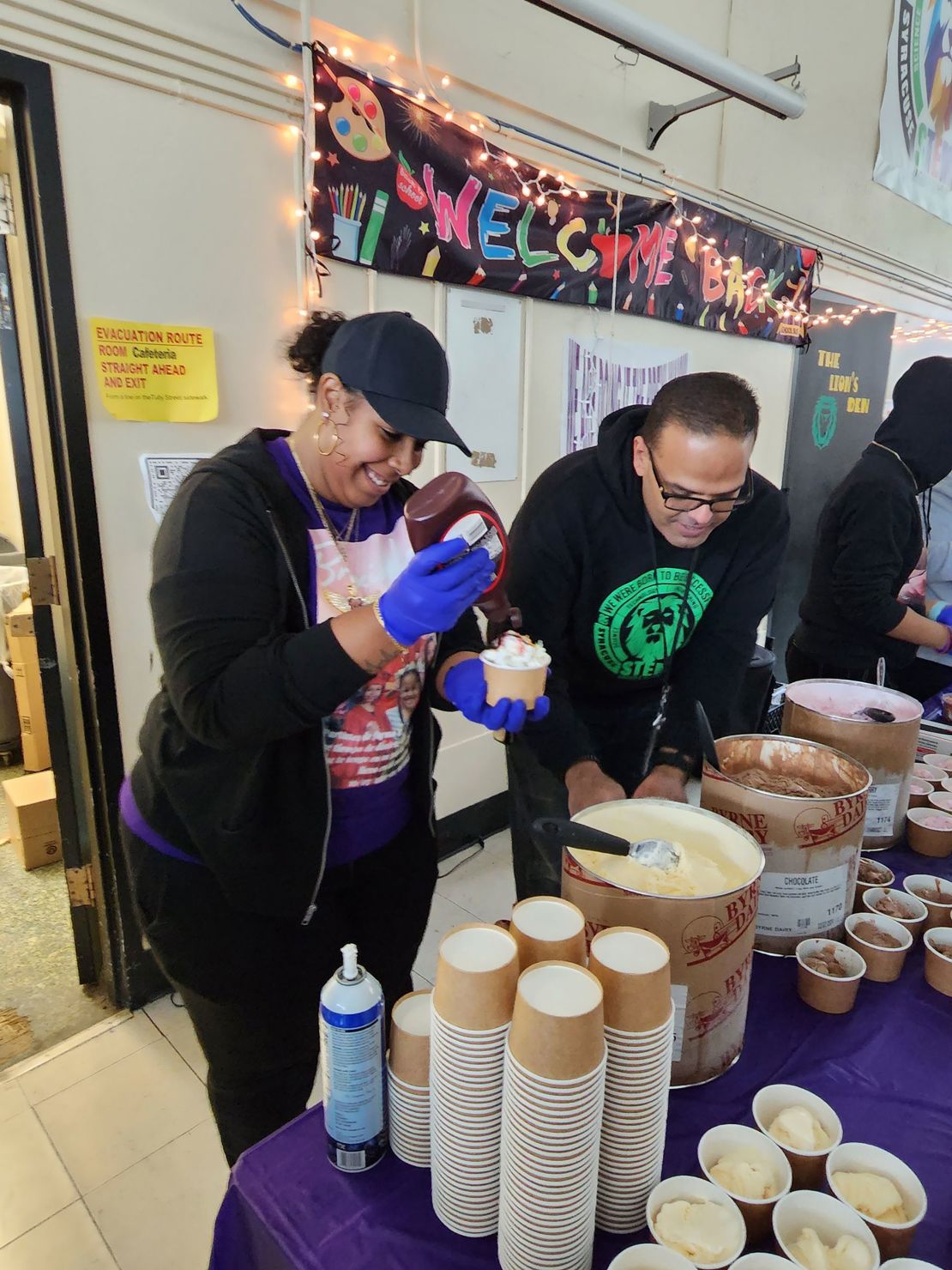 "It was that every single child already knew what to do," Kayla Gallagher said. "They had T-shirts, lanyards, hats, all sorts of clothing with her name and image. They created a shrine at her locker. They went to the vigils."
More about Brexialee Torres-Ortiz

Died January 16
Age 11
Shot while out buying milk at a corner store as three people, each with a semi-automatic handgun, opened fire on another person, according to her mom and a grand jury indictment.
Two teens and a young adult were arrested in the shooting, an Onondaga County prosecutor told CNN. All were indicted by a grand jury with second-degree murder in her killing, second-degree attempted murder in the non-fatal wounding of their intended target, plus second-degree criminal possession of a weapon, the court record shows.
Both teens pleaded guilty to second-degree murder in return for 20 to 25 years in prison, according to the prosecutor and court records. The older suspect pleaded not guilty and is set to go to trial in February
"The children are so used to this violence that they helped the adults in the building grieve," Gallagher said.
Now, Brexi's school community honors her life every month on "Brexi Day," with activities like putting on a talent show, decorating the campus with flowers or enjoying an ice cream treat.
"We choose to remember her not for the sorrow of her passing but for the joy, determination and the sense of belongingness she brought to our school," Leeza Roper, a teacher at Syracuse STEM at Blodgett Middle School told CNN.
"Her legacy lives on in the hearts of those she touched."
Read other profiles of children who have died from gunfire
At the Boys and Girls Club at Central Village where Brexi spent so much of her free time, her name was added to a sign outside the building and her photo hung in the entryway to commemorate the "wonderful impression" she left on the organization, said Stacey Nichols, spokesperson for the Boys and Girls Clubs of Syracuse.
"I want that all the kids that go there not be sad when they see her picture," Ortiz said. "I want them to be motivated to do more and to be better."
And the Syracuse Police Department worked with the Syracuse Housing Authority to purchase a bench that sits in front of the building in Brexi's memory so her friends and family have a place to reflect and remember her, Syracuse Police Sgt. Brad Giarrusso said.
"Brexi came from a forgotten community," Gallagher said, "but she will not be forgotten by her community."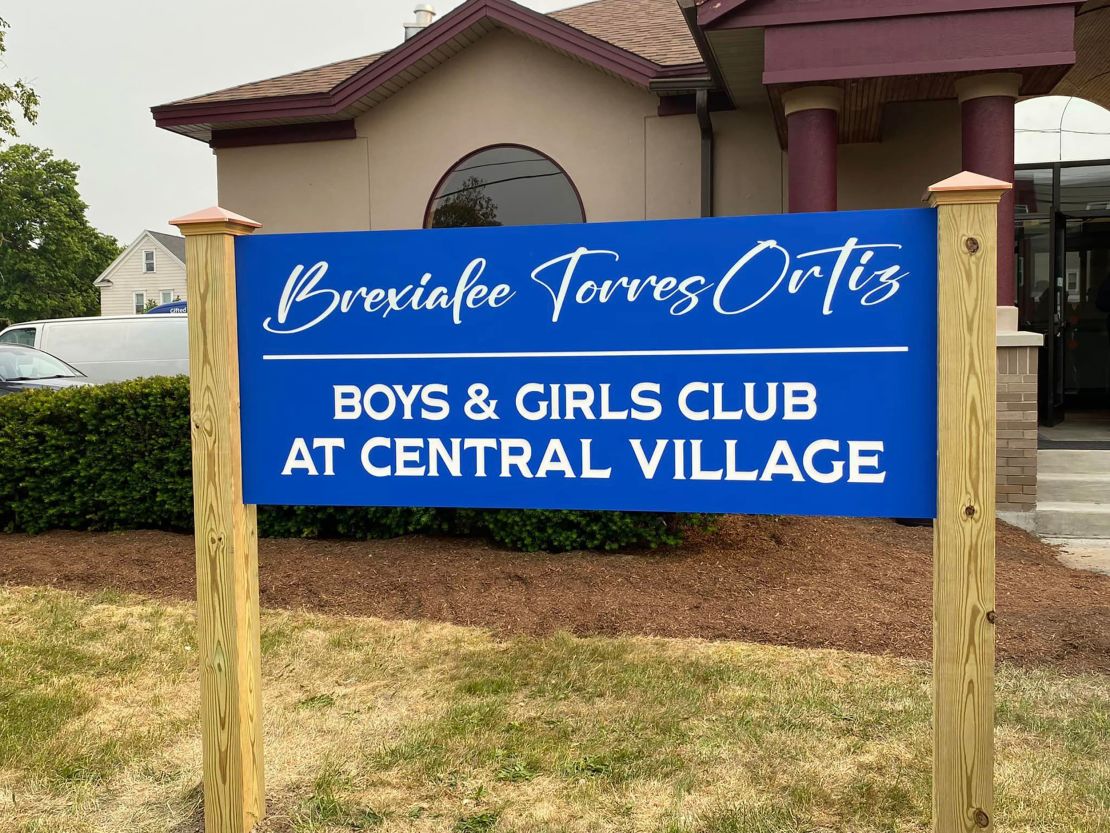 On October 7, Brexi's loved ones celebrated what would have been her 12th birthday. But there was no cake and no Brexi to blow out the candles after the birthday song.
Instead, relatives and friends gathered around her grave in the evening and released white balloons in her honor.
"I gotta go celebrate my baby's birthday at the cemetery," Ortiz said. "There is no justice. Justice will be bringing my daughter back."
And though Ortiz would give anything for one more hug from Brexi or one more verse sung together, she takes an ounce of comfort, she said, knowing her daughter "finally made it to the King."
#middleschooler #knew #friend #gunfire #erupted #buy #milk #CNN